Welcome to


Pivotal Propane

We're Fueling the Ohio Valley!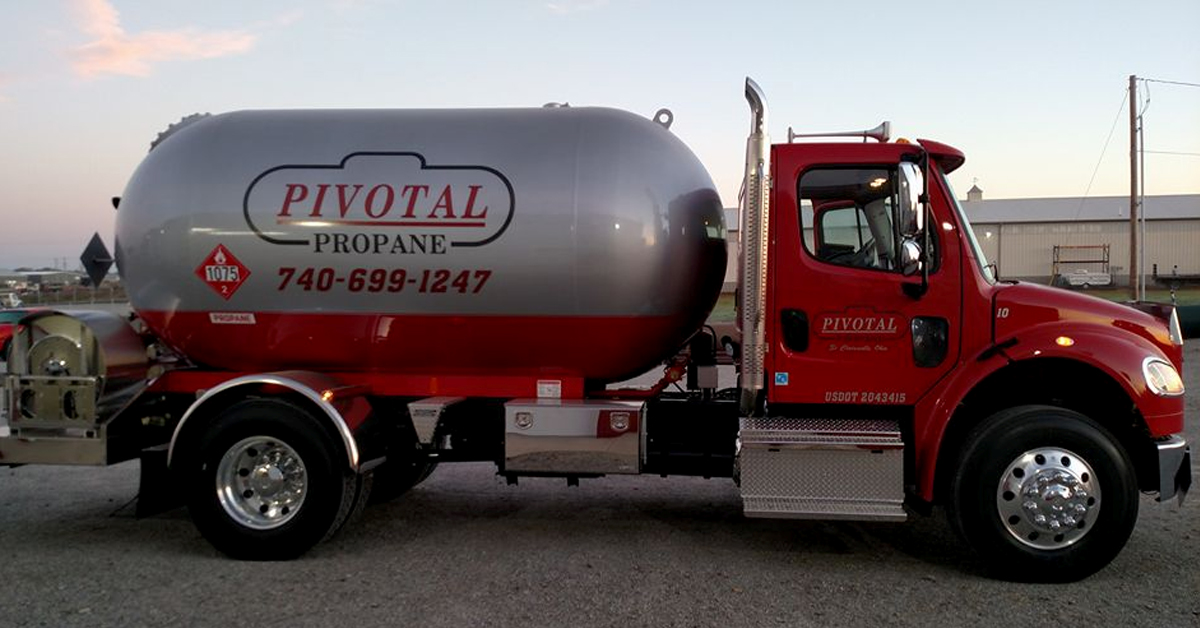 We Deliver!
We delivery propane tanks to residences and businesses all across the Ohio Valley!
Switching is Easy!
Not satisfied with your current propane provider? No worries! Just give Pivotal Propane a call to get started.
24-Hour Emergency Service
If there's a problem with your propane tank any time of day, a qualified technician will be at your service.
About Pivotal Propane
Welcome to Pivotal Propane, LLC! We have served the Ohio Valley area as a family-owned and operated company since 2010 and have distributed propane gas, as a primary and secondary fuel source, to customers in Belmont and the surrounding counties, as well as West Virginia and Pennsylvania.  Pivotal Propane customers range from families in suburban and rural residential areas to businesses and organizations.
As a family-owned and operated company, Pivotal Propane has served as a complete propane provider for families, businesses, and builders for eight years in the eastern Ohio Valley, West Virginia, and Pennsylvania.
The professionals at Pivotal Propane are committed to being a customer-first company that sets the highest standards for safety and service in the industry. You can always expect professionalism and a friendly voice on the other line whenever you need us. You will be comforted by the knowledge that 24 hours a day, 7 days a week, we are always there for our customers.
We are passionate about delivering propane to your home or business with accuracy, integrity, and a service-oriented attitude. We monitor, route, and deliver propane economically and efficiently to ensure that every customer receives a constant and reliable source of propane.
Please give our friendly staff a call today or stop by our office for any questions you may have.